May 5, 2019
180 ladies from all ages and backgrounds got together to launch the sister to sister initiative which provides a complimentary shabbat lighting kit of candles for a whole year, matches, blessing card and shabbat candle lighting times for a whole year.
The goal of the initiative is for regular shabbat candle lighters to give the kits to friends or family members that don't light shabbat candles that often and for occasional lighters to take a kit to light more regularly and to also share with their friends and family who don't light so often, or ever.
The event included a complimentary Sunday brunch, raffle prizes, Judaica for sale, inspirational speakers; Yaffa Palti and former Atlanta Falcon's cheerleader; Noa Hami. In addition, a short Aish Jewish unity video featuring Rav Gav was shared and two sister to sister testimonial videos. The event concluded with Lori Miller saying that even though she is reform, she lights shabbat candles weekly after begin inspired from a recent women's trip to Israel.
One of the goals of the brunch was to market the mission of Project Inspire Arizona which is to build a Jewish movement of Jewish unity of men and women of all Jewish backgrounds learning and growing together. 181 ladies attended with the room at capacity. It was a lovely mix of ladies of 111 Occasional shabbat candle lighters and 70 regular shabbat candle lighters.
We wanted to ignite regular & occasional lighters to reach out, light more often and mentor others. We were delighted that 80% of the shabbat candle kits taken – a total of 280 kits.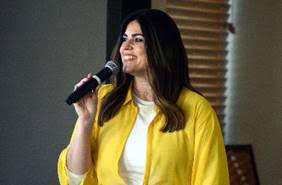 Post event, we had extremely positive feedback including; the excellent and inspiring speakers and the joy of wonderful Jewish unity.
The committee was made up of more than 20 ladies of all backgrounds. They will be following up with attendees as to how the sister relationships are going. In addition, we will need to do additional fundraising in order to increase distribution locally of more kits.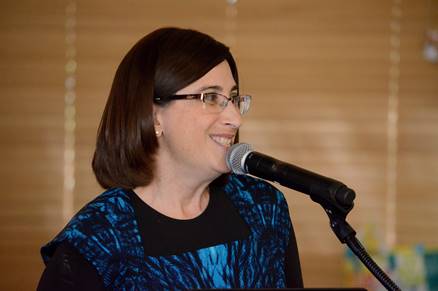 24 hour Feedback
Just have to tell you I did a Mitzvah today I was going out with a friend this afternoon and I took one of the Shabbat candle gift boxes to her and said I don't know if you would be interested in this or not and explained the purpose of it and her response to me was thank you so much, I used to light candles years ago and then I stopped and I've been wanting to get back into it. I'm going to try to light this Friday night. It made me feel very good and I wanted to share the sweet and wonderful feeling this was – Anne
Powerful! Once again you had the power of igniting me! I can't wait to talk to you in person. I pray G-d continues to show himself through you and what you do! My soul is always happy when I'm around you doing G-d's will. I have 2 stories I want to share with you – Hadar
Today was absolutely beautiful! You did a fantastic job putting it all together!! – Cindy
What a beautiful event this morning. The warmth in the room glowed with the beauty that you brought to it. Mazel tov. Mazel tov. – Marilyn
You are to be commended on a beautifully put together brunch and program this morning..
They say it takes a village to raise a child it must have taken a village to put this together. There was so much effort put into it: the speakers were wonderful, the raffle prizes were wonderful, the food was great and a sense of camaraderie and Jewish Community was had by one and all who attended . As a Jewish woman in the Phoenix Community, I look forward to more events such as this to attend as each one allows me to not only be with my Jewish community and Heritage, but teaches me at least one new thing every time. Thank you so much for all you do for the Phoenix and Scottsdale Jewish community. – Anne
This morning was a beautiful event! I have already given away one box of candles. Thank you so much for your service to Hashem! Emuna Tova
Today's brunch was beautiful. Thanks for all you do. I know summer is coming but I'd like to help with any future events or programs. I love the message. – Benita
The room was ideal, and the speakers were very, very inspirational! You did an outstanding job of publicity and ensuring that the space was filled to capacity with warm, caring, beautiful Jewish women. – Barbara

This women's event was FABULOUS! So may A-ha moments!! – Christen
Thanks for including me today! It was so nice to meet you in person and I thought the event was lovely and inspiring! – Julie